We exist to enrich the lives of people so they can build better lives through
education. Inner City. Suburban. Urban. Rural. As an advocate for those
unable to navigate their way through information and decisions that could
profoundly impact the academic course of their children's lives, we inform
everyone: Black, White. Asian. Hispanic. Native American. Poor. Middle
Class. Rich.

As communities are deteriorating, families are faced with sudden
decision-making that is often under pressure and duress. We work from the
ground level to the highest level to ensure families receive the assistance
needed to meet their specific situation. If we do not look at education as the
pathway to a bright future for all Americans, then we are destined to fail. Our
initial effort, ACES: Academic Classroom Enrichment for Students sparked
other concepts. Measurable results made the difference!
Is School Choice A Black Choice? Roland Martin And Dr. Jacquie Hood Martin Explain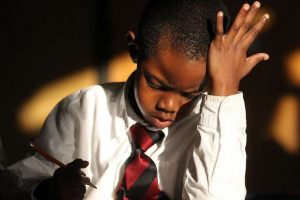 The rise of non traditional schooling including Charter schools and private schools among Black families struck a chord to our reading audience and has been a hot topic since then. On October 28th, at 7:00 a.m. ET, TV One, NewsOne Anchor,Roland S. Martin will air a special that focuses on school choice as it pertains to Black families. Both Martin and his wife, The Reverend Dr. Jacquie Hood Martin are passionate about education and ensuring that African-American children receive the necessary tools to succeed in life through a proper education. They launched School Choice Is The Black Choice which is a national initiative designed to rally Black parents to take control of their children's future.
Transforming Lives
J. Hood & Associates has one primary care: Ensuring that every child gets the best education.
Our team is trained to identify student, parent, teacher, and institutional level gaps that prevent or hinder success of a student in and out of the classroom. We measure input, output, and rationales for methodology. Our consultants and advocates are trained in assessing learning paths, matching aptitudes, and eliminating barriers to learning. All our efforts are focused on providing you with information, so the education you choose for your child is an appropriate fit.
Charting the Course
J. Hood & Associates is an independent education consulting group specializing in helping families find the school and method of learning that best meets their academic, social, emotional, and physical needs. We are major advocates for all educational systems. As long as they work. Traditional schools. Charter Schools. Private. Magnet. Home School. Online. Faith-based. We help organizations and institutions of learning meet their criteria of causing students learn, building capacity in teacher performance, and engaging programs in meeting their measurable outcomes.